Welcome to the website of Dr. John T. Allen's Research Group
Hi, I'm John Allen, an Associate Professor of Meteorology in the Department of Earth and Atmospheric Sciences at Central Michigan University. My research spans a variety of interdisciplinary topics, but primarily focuses on severe convective storms around the globe, their characteristics, climatology and response to factors such as climate variability and change.

Our group pursues problems that aren't your typical mesoscale meteorology, and brings together insights from climate dynamics through synoptic meteorology and explores their respective influences on the storm scale. We leverage modeling, statistical and big data analysis techniques to better understand problems like:

How can we best forecast hail incidence and size at operational timescales?
How can we estimate the true frequency of severe thunderstorms around the globe when we don't have observations?
By what mechanisms does climate variability influences tornado and hail occurrence?
How can we translate climate projections into scales that are actionable for infrastructure and design?
How do extreme phenomena respond to a warming climate?


If you are a student and you think you'd like to join our research group, feel free to contact me! For more information, check out the pages above to see more information about our group and research projects.
Opportunities
We always are always looking for new students to join the group at the Ph.D. level through the Earth and Ecosystem Science program. Projects could include those found through this page, but Dr. Allen is happy to work with students to find other sources of support, and NSF GRFP or other fellowships are welcome. Feel free to email Dr. Allen with questions or to express your interest.

We currently have two openings for Ph.D. students starting Spring 2023. The first project relates to climate and severe weather, and how this relates to local risk in North America, through use of data, convective storm parameters, climate models and statistical methods to assess risk. This project could be suited to a student with a background in M.S. in meteorology, atmospheric sciences or in statistical methods/data science. The second project is more focused on storm scale processes around supercell thunderstorms, and understanding those that move to the left of the mean flow. An M.S. in meteorology, atmospheric sciences is preferred. For exceptional candidates, a bachelors degree may be considered for accelerated entry to the PhD program

We also have an opportunity for a renewable position for a Postdoctoral Research Scientist, to begin Spring 2023.
Contact Details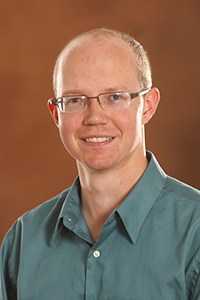 Dr. John T. Allen
j [dot] t [dot] allen [at] cmich [dot] edu
Associate Professor of Meteorology
Department of Earth and Atmospheric Sciences
Director, Earth and Ecosystem Science Ph.D. Program
Central Michigan University
Brooks Hall 326
Mt Pleasant, MI, 48858

Follow On Twitter